Do You Want a Leadership Process You Can Master in 15 Minutes (or less)?...
And Gain the Advantage of Crisis-Proofing Your Business!
Here, you'll find 7 Leadership Principles You Can Use Tomorrow to Enable Any Executive Leader to Beat the Next Local, National or Global Crisis, and Never Fear being the One in Life or Death Battles with Competitors...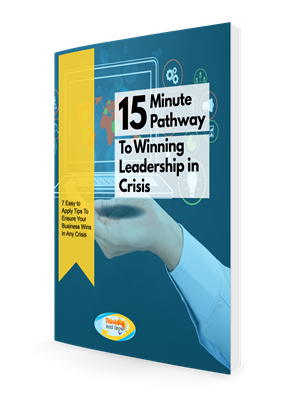 An Age Old Concept with Leading Edge Results